How to Use Slack for HelpDesk
After clicking "Install" in the MarketPlace, you should see a popup screen that results in the following (see screenshot). If you do not see a success message, reach out to the developer/support.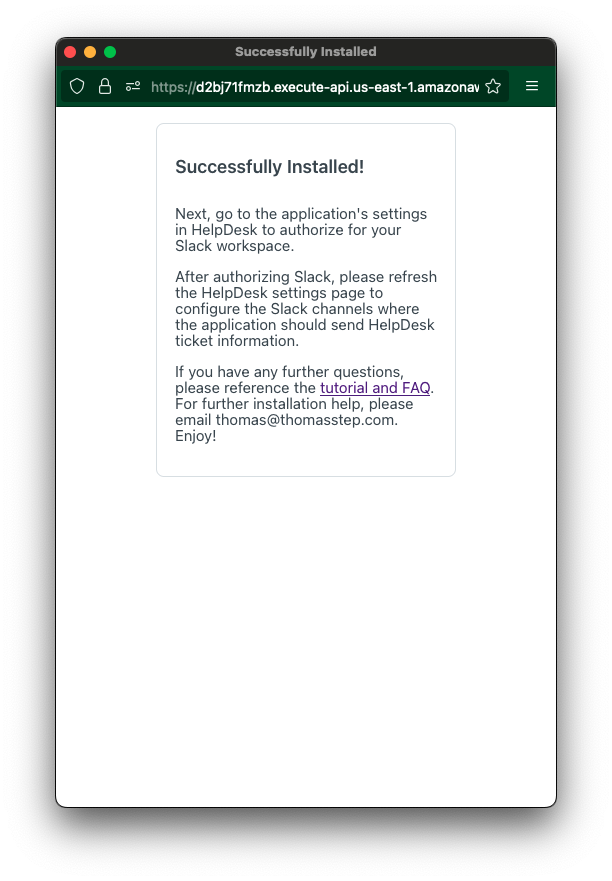 After the application has been installed to your HelpDesk license, go to the app settings page.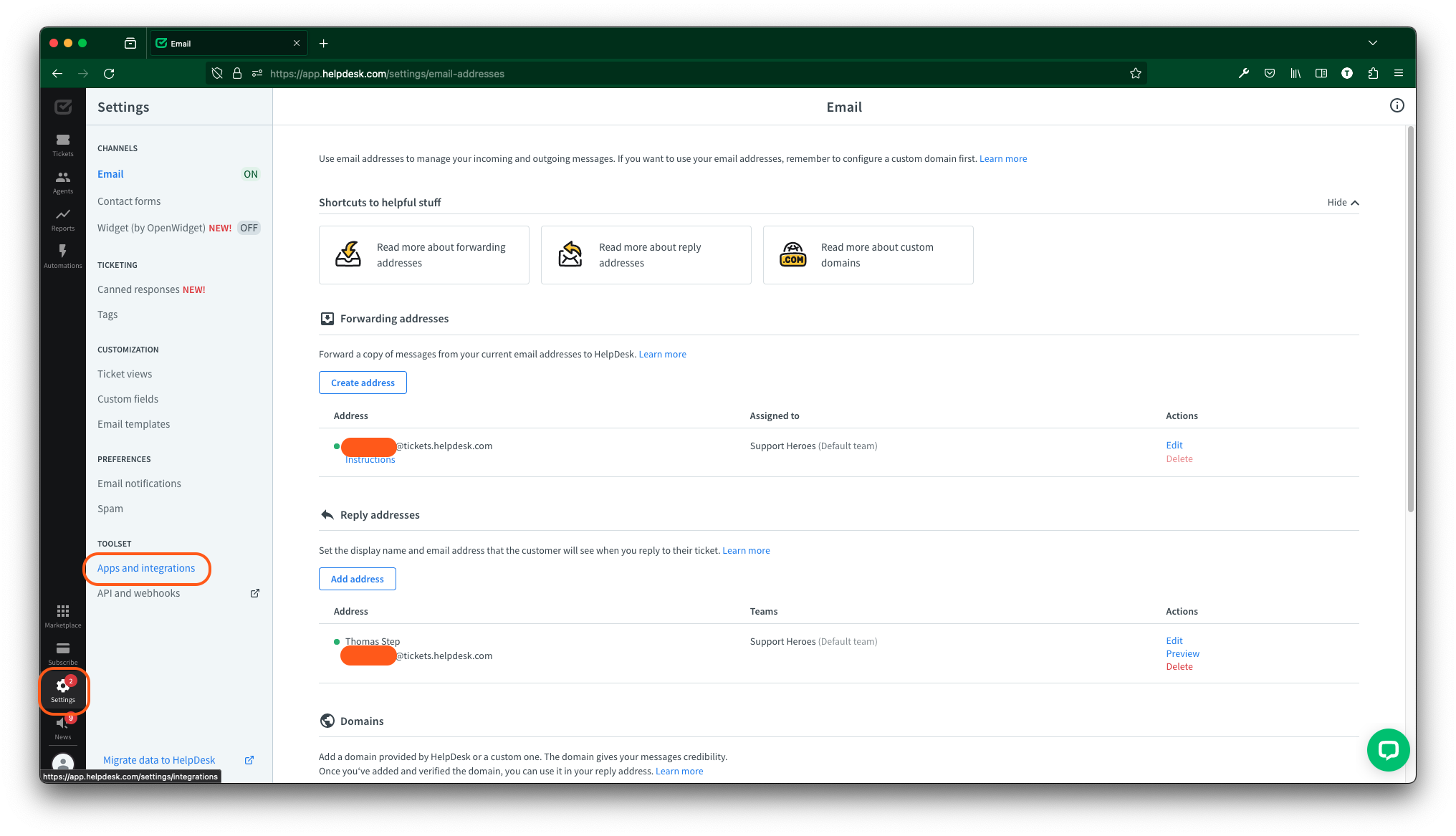 Click on settings for Slack for HelpDesk.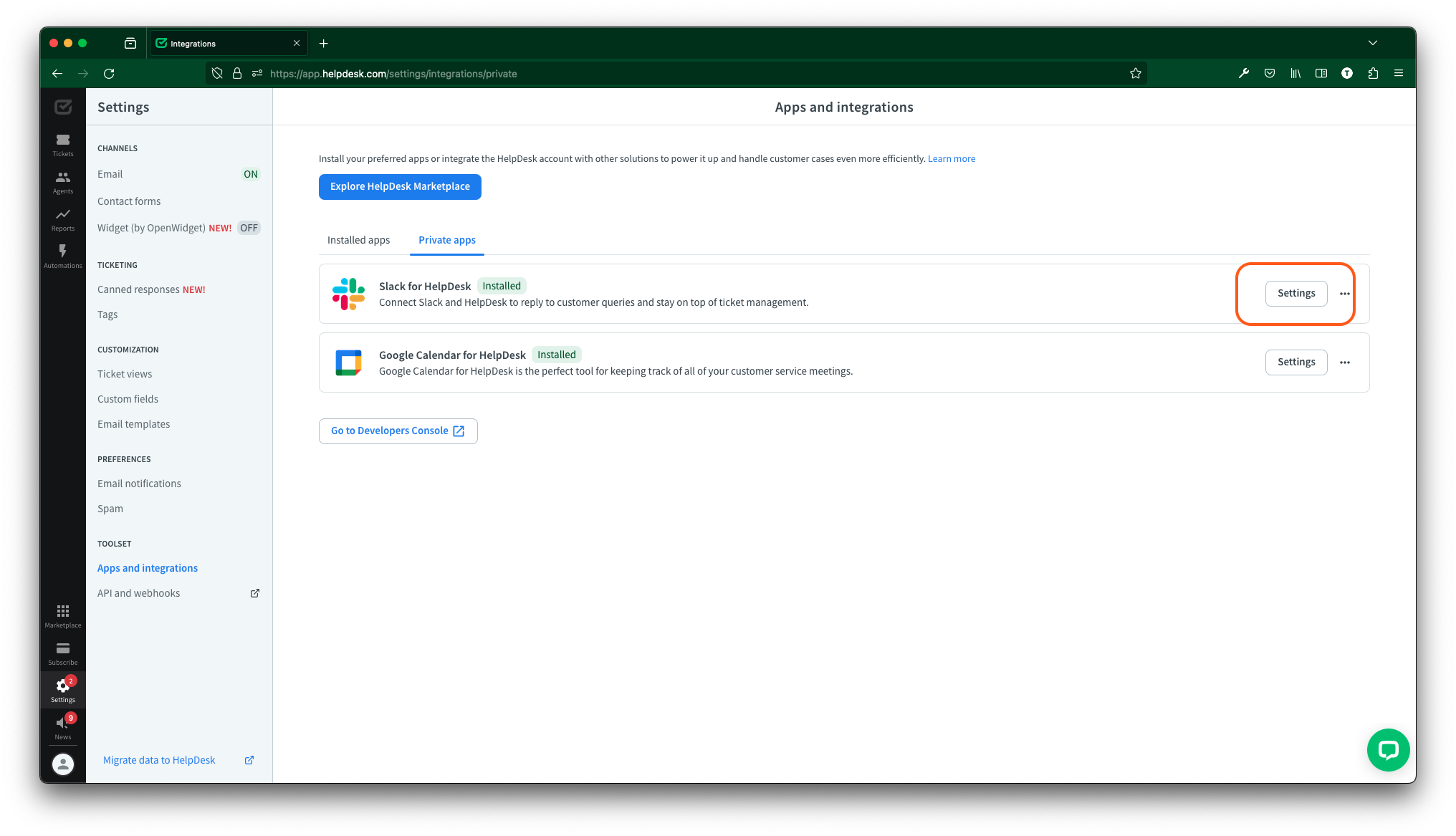 Authorize the application for use with Slack.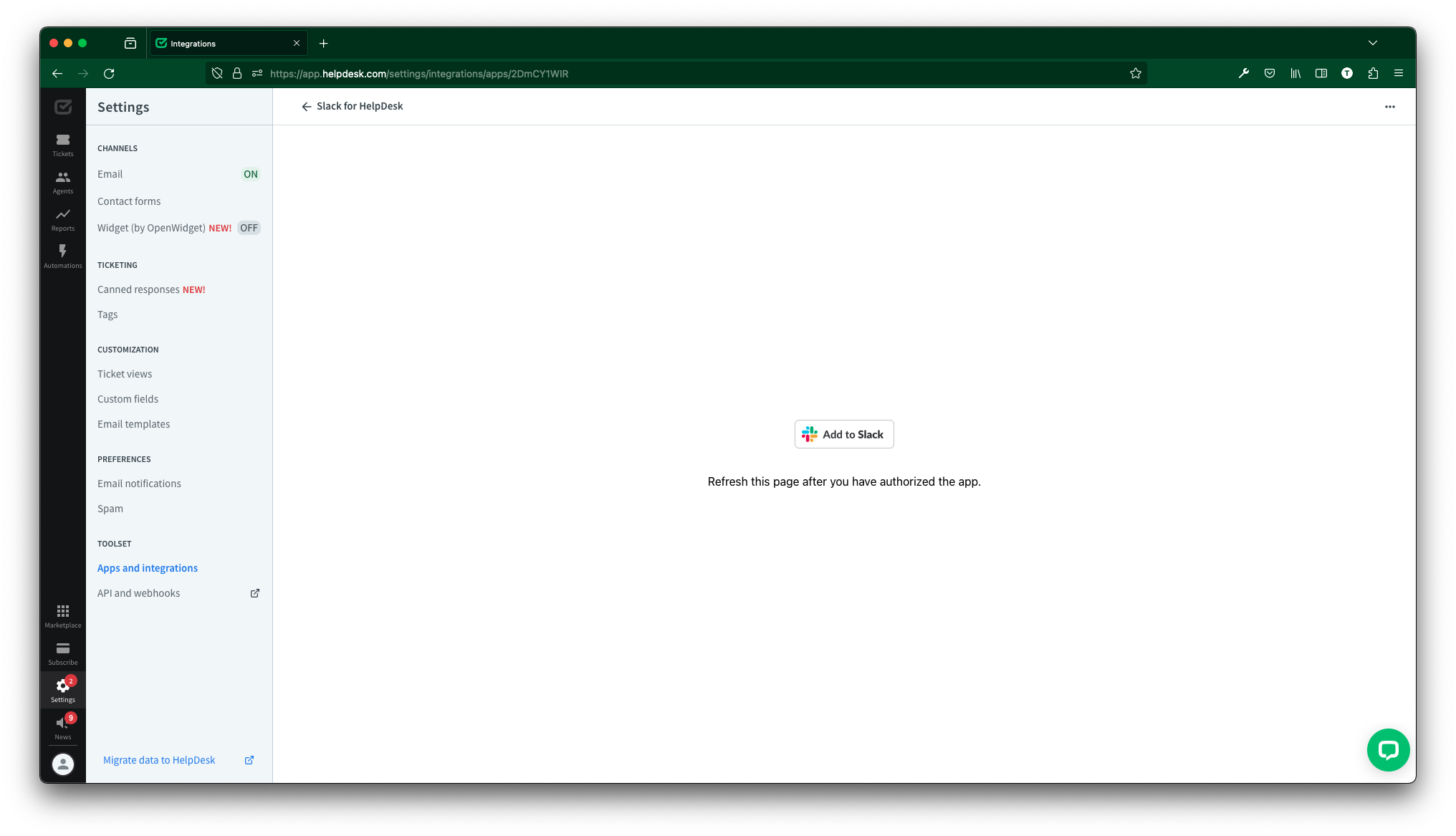 Refresh Slack for HelpDesk's settings page. You should now see a configuration field for a Slack channel name. Input the Slack channel where you would like Slack for HelpDesk to post ticket updates.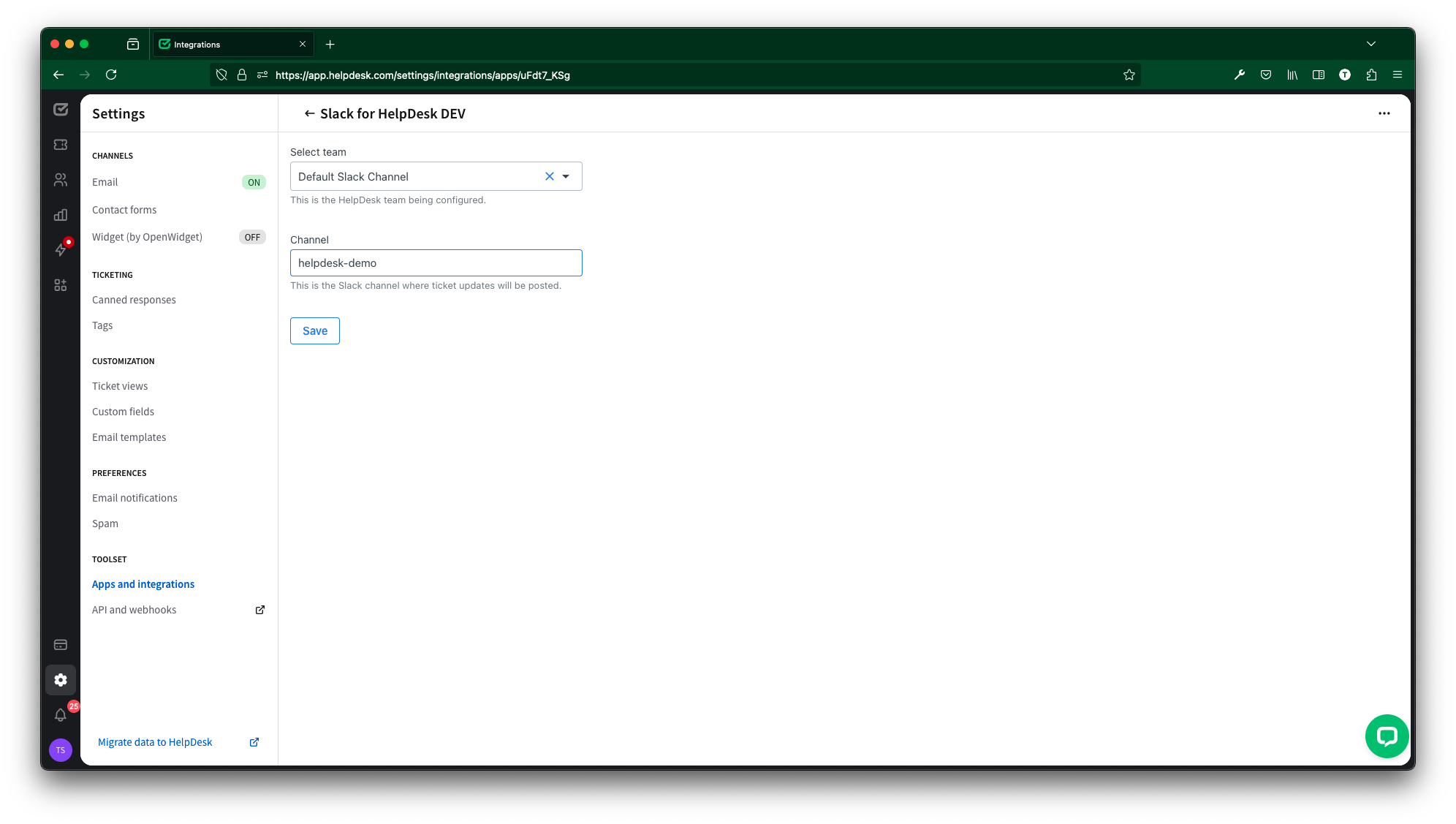 Add Slack for HelpDesk to the configured Slack channel.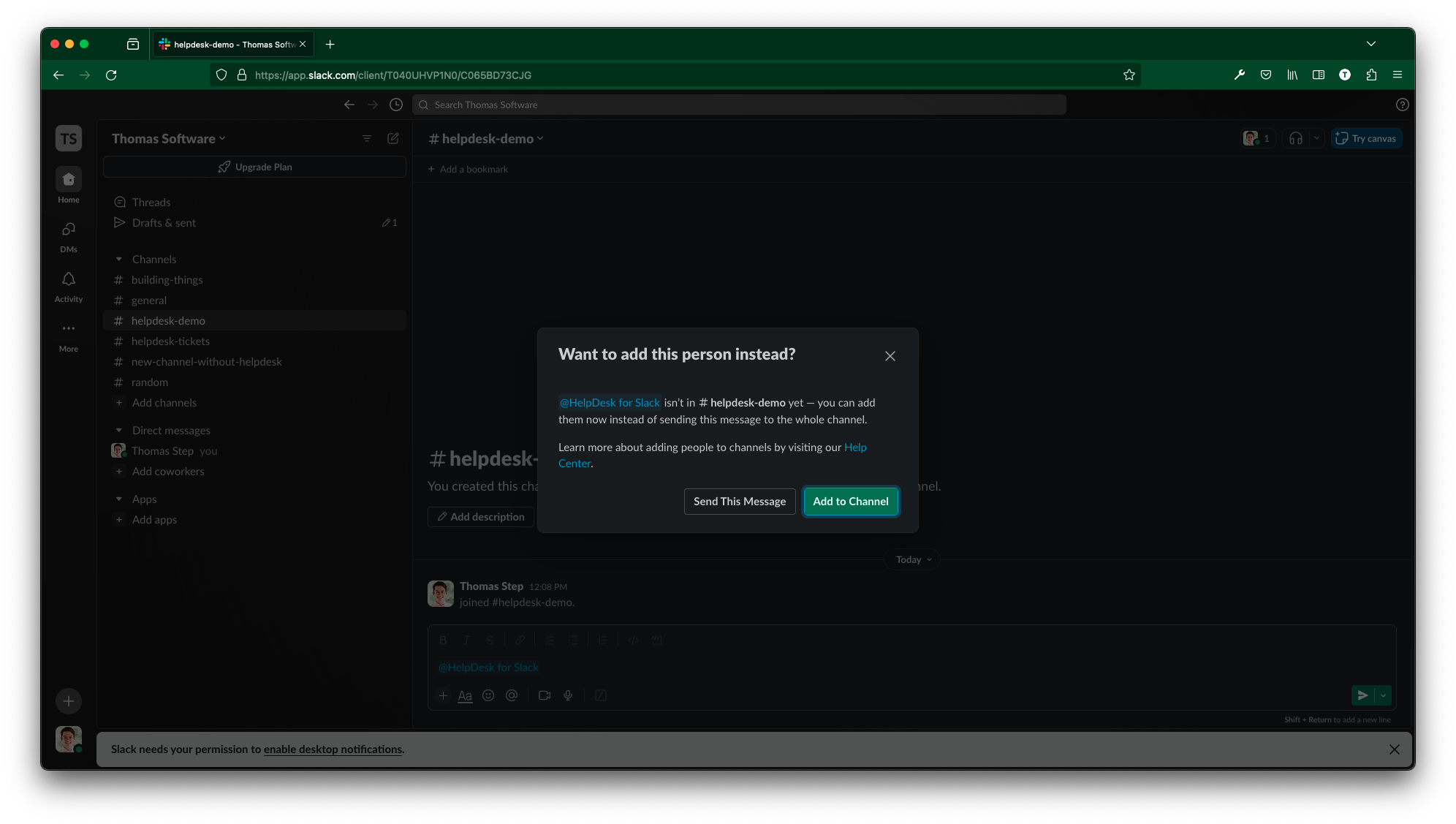 Whenever a ticket is created or a reply is posted to a ticket, Slack for HelpDesk will automatically create a message for the ticket and add replies in the thread.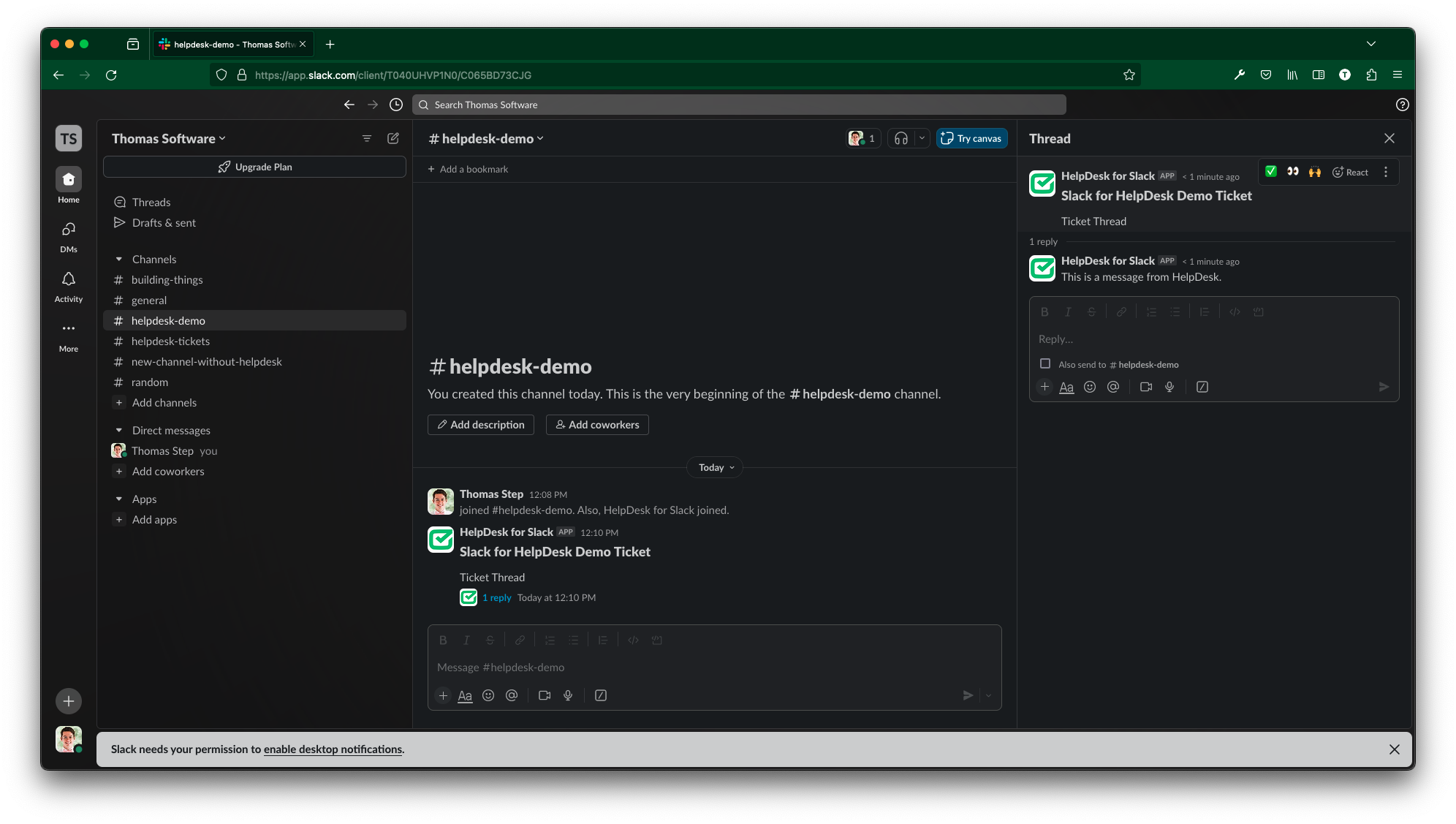 Any replies to a ticket thread in Slack will also add that same reply to the HelpDesk ticket.